The Hintermann Series H3® PMA approved and indicated as a non-cemented total ankle replacement (TAR) in primary or take-down surgery of painful arthritic ankle joints due to: Primary osteoarthritis, Post-traumatic osteoarthritis and Arthritis secondary to inflammatory disease (e.g., rheumatoid arthritis, hemochromatosis, etc.)
About the Hintermann Series H3 TAR System
SYSTEM FEATURES AND KEY BENEFITS
Design to Permit Four Degrees of Freedom
DESIGNED FOR A HISTORY OF REPRODUCIBLE CLINICAL EXCELLENCE
Low profile anterior shield is designed to:
● Provide rotational stability of tibial component
Pyramidal peaks for anchoring in subchondral bone thus increasing stability in translation and rotation
Sizes 1 – 6 in right or left orientation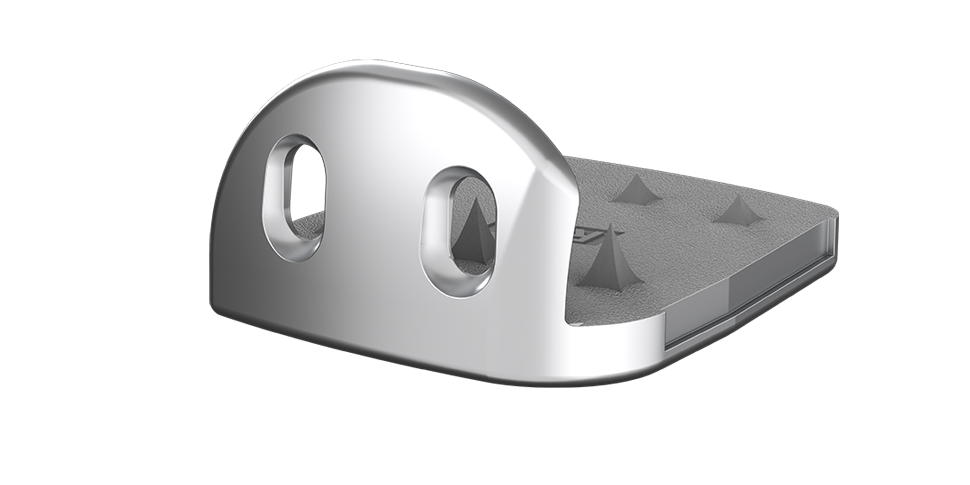 Ultra-high molecular weight polyethylene, UHMWPE
Unconstrained rotary gliding (sagittal and fontal plane) on the flat tibial surface
High congruency with the metal surfaces of both tibial and talar components
Large contact area with the tibial and talar components designed to provide:
● Minimized contact stresses
● Minimized wear
● Intrinsic stability against eversion-inversion forces
Sizes 1 – 6 in thicknesses of 5, 6, 7 and 9 mm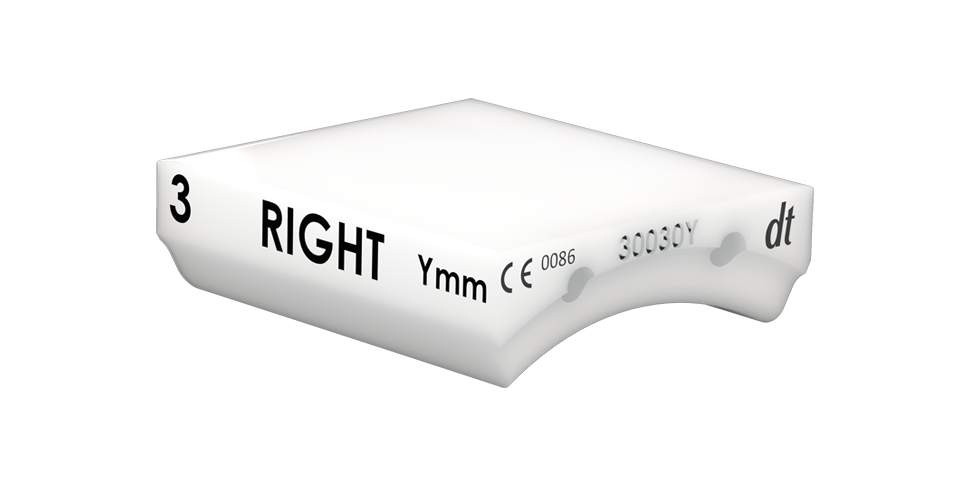 Anatomical shape (conical surface) designed to:
● Allow physiological talar motion
● Minimize medial ligament stresses
Medial and lateral rims designed to guide movement of the PE inlay
Anterior pegs designed to improve sagittal stability and positioning
A flat cut talar option is available for patients with lower bone stock
Talar Component: Sizes 1 – 6 in right or left orientation
Flat Cut Talar Component: Sizes 1 – 5 in right or left orientation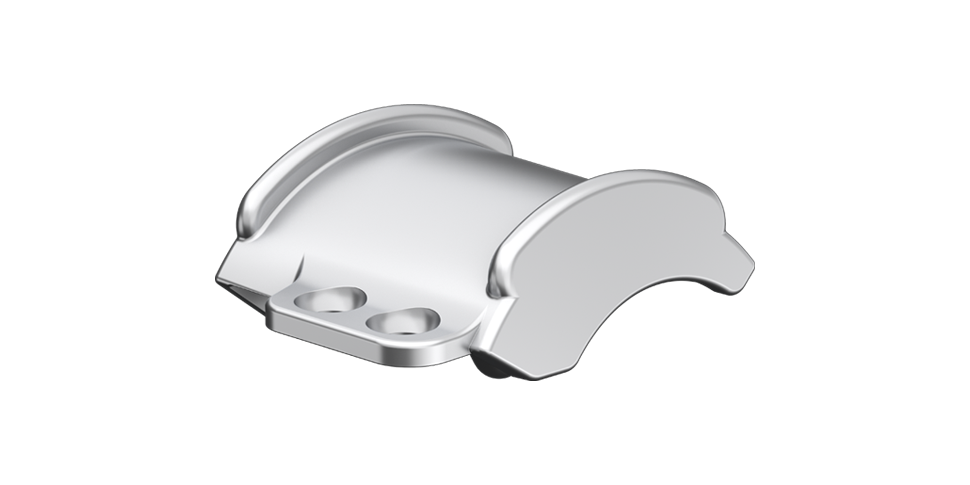 A History of Clinical Excellence
ABOUT THE HINTERMANN SERIES SYSTEM
Prof. Beat Hintermann, Chairman of the Clinic for Orthopaedics and Traumatology at Kantonsspital Baselland in Liestal, Switzerland, developed the Hintermann Series H3® mobile bearing Total Ankle Replacement system more than 20 years ago which has realized continued clinical use and success in the global marketplace. In June 2019, the Hintermann Series H3 system received FDA PMA approval for the use of the product in the United States to replace the ankle joint in primary surgeries.
With the Hintermann Series Total Ankle Replacement System, surgeons will now have an opportunity, using a single instrument set, to offer a full solution to their patients using the H2 and H3 to perform primary (H2 and H3), revision (H2), or take-down TARs (H2 and H3).
The Hintermann Series H3 Total Ankle Replacement System, also referred to as the H3, is intended to replace the ankle joint. The device permits four degrees of freedom, providing an unconstrained tibial articulating surface and a semi-constrained talar articulating surface for anteroposterior translation, mediolateral translation, tibial rotation, and dorsi/plantar flexion movement. The Hintermann Series H3 consists of a tibial component, a talar component, and an ultra-high molecular weight polyethylene mobile bearing insert (PE inlay).