The Hintermann Series H2® is indicated as a total ankle replacement (TAR) in primary or revision surgery of ankle joints damaged by: Systemic arthritis of theankle (e.g., rheumatoid arthritis, hemochromatosis), Primary arthritis (e.g., de-generative disease), Secondary arthritis (e.g., post-traumatic, avascular necrosis, provided enough of the talus is preserved to support the implant).
The Hintermann Series H2 is also indicated for patients with a failed previous ankle surgery and revision surgeries following failed total ankle replacement or non-union/mal-union of an ankle arthrodesis, provided sufficient bone stock is present.
About the Hintermann Series H2 TAR System
SYSTEM FEATURES AND KEY BENEFITS
Designed to Address Ankle Instability
EXPANDING INDICATIONS AND PATIENT SELECTION FOR TAR
Locking mechanism designed to provide patient specific PE inlay positioning and fixation
Low profile anterior shield is designed to:
● Provide rotational stability of tibial component
● Prevent scarring and bone formation that may hinder joint motion
Superior peaks for anchoring in subchondral bone to increase stability in translation and rotation
Sizes 2 – 6 in right or left orientation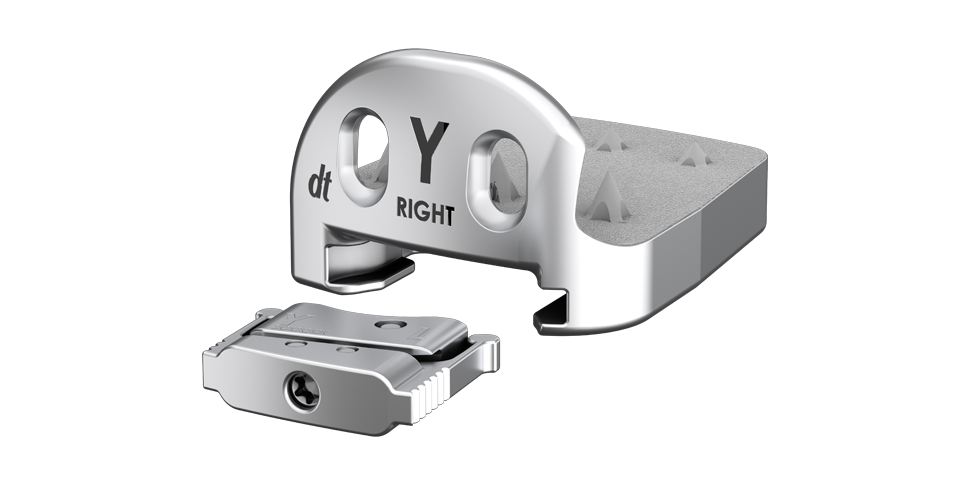 Ultra-high molecular weight polyethylene, UHMWPE
Designed for optimal placement and fixation in anterior, posterior, and neutral axis position
High congruency with the frusto-conical bearing surface of the talar components aims to:
● Minimize and distribute contact stresses
● Minimize wear
Sizes 1-6 in right or left orientation
Four thicknesses (5, 6, 7, and 9 mm)
Three offsets (anterior, neutral, and posterior)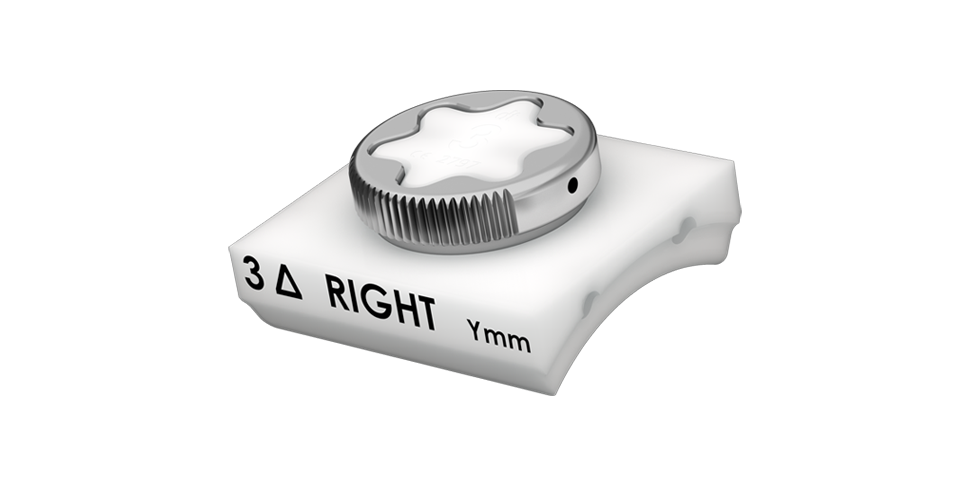 Medial and lateral rails facilitate anatomic movement of the PE inlay
● Allow physiological talar motion through dorsiflexion and plantarflexion
● Minimize excessive loading to soft tissue due to anatomic motion
Anterior pegs to improve sagittal stability and positioning
A flat cut talar option is available for patients with lower bone stock
Sizes 1 – 6 in right or left orientation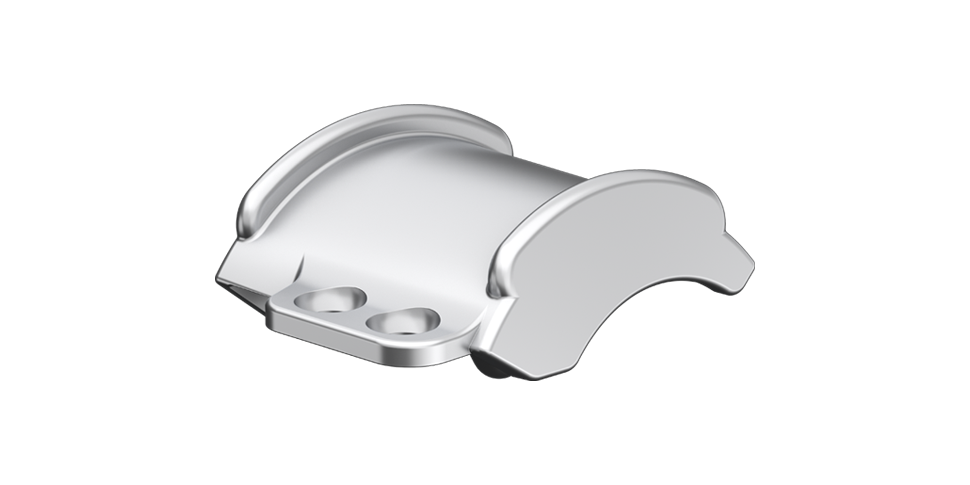 A History of Clinical Excellence
ABOUT THE HINTERMANN SERIES SYSTEM
Dr. Beat Hintermann, Chairman of the Clinic for Orthopaedics and Traumatology at Kantonsspital Baselland in Liestal, Switzerland, developed the Hintermann Series H3 non-constrained TAR prosthesis more than 20 years ago and has seen continued success in the global marketplace. He then developed the Hintermann Series H2 semi-constrained option for patients in order to expand indications and patient selection for total ankle replacements.
With the Hintermann Series Total Ankle Replacement System, surgeons will now have an opportunity, using a single instrument set, to offer a full solution to their patients using the H2 and H3 to perform primary (H2 and H3), revision (H2), or take-down TARs (H2 and H3).
After implantation, the Hintermann Series H2 is constrained in a patient-specific optimized position to further support the surrounding tissues, providing stability against translational and rotational forces of the normal ankle joint. This device utilizes the identical surgical preparation and approach as the Hintermann Series H3, including the instrumentation.