The TITANEXTM II Cannulated Screw System contains headless 2.0mm, 2.5mm, 3.0mm, and 4.0mm color-coded titanium implants and instrumentation. Each Vilex screw is hand sharpened, delivering the renowned bite and engagement our customers have come to expect.
‍
TITANEX™ II screws are offered in a complete range of implant sizes in order to accommodate a variety of anatomies and indications.
Reimagined Cannulated Screws
INNOVATIVE DESIGN THAT PACKS A BITE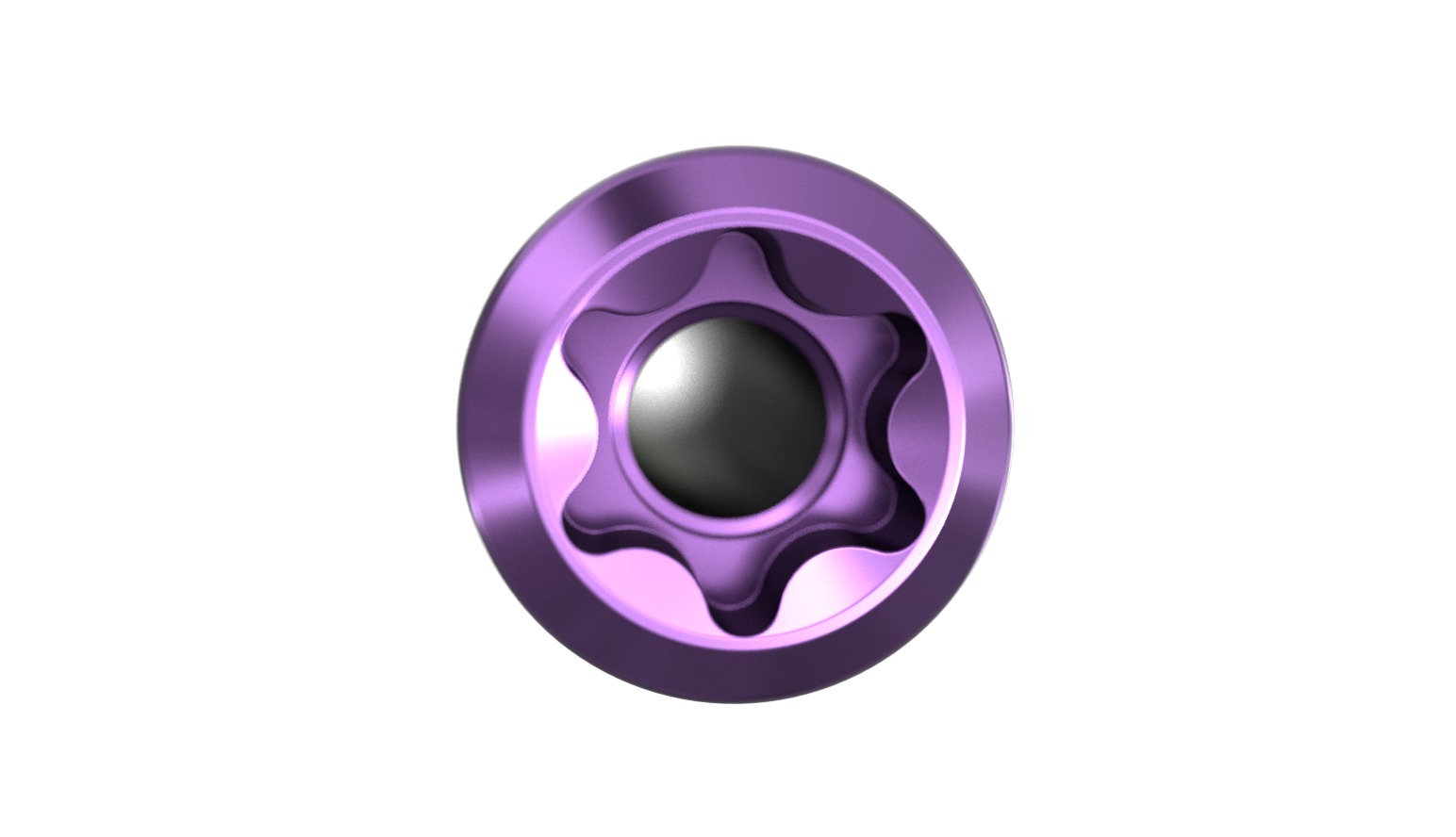 GREATER TORQUE. GREATER CONTROL.
Titanex implants utilize a hexalobe drive mechanism for greater torque control providing improved driver engagement versus competing implants.
Higher torque may be beneficial when encountering hard bone. Drive mechanism designed to reduce wear on driver.
Fully Modular, Color Coded Instrumentation
SMART, SIMPLE INSTRUMENTATION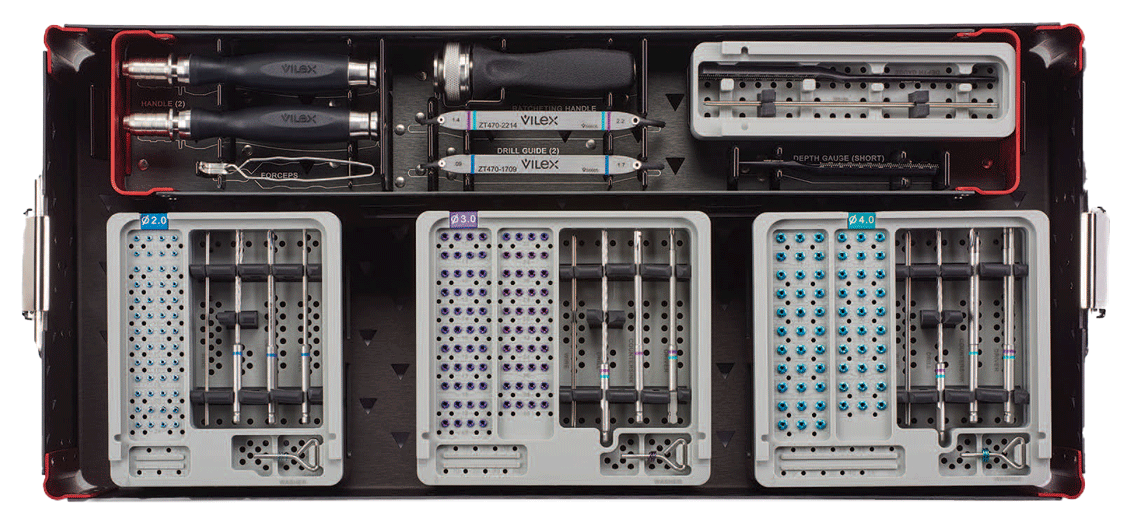 System features a modular caddy tray design. Tray construction includes a universal components caddy and three self-contained color-coded implant specific instrumentation caddies in one sterilization tray.
Implant Specific Instrumentation
Each implant size has color-coded instrumentation for intraoperative identification.
Countersinks are designed to precisely match implant heads.
Surgeons have the option of ratcheting or non-ratcheting handles.
TITANEX™
 

II Implant Options
COMPREHENSIVE IMPLANT SELECTION