Percutaneous burrs
Percutaneous and mini-invasive surgical instrumentation
Novastep® instruments are designed to meet the specific requirements of minimally-invasive surgery. Our cylindrical and conical burrs are made of hardened surgical grade stainless steel for optimum cutting quality.
Registration : 
 1639.
Features & benefits – Percutaneous burrs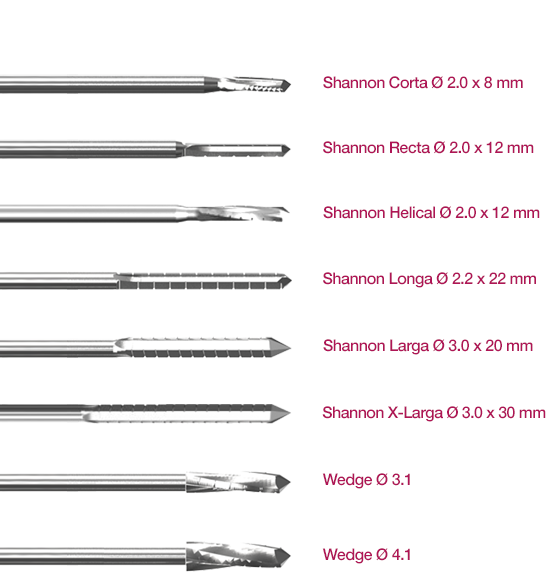 Indications : treatments of forefoot and midfoot pathologies.
Shannon Corta 2.0 x 8 mm / Shannon Recta 2.0 x 12 mm / Shannon Helical 2.0 x 12 mm / Shannon Longa 2.2 x 22 mm / Shannon Larga 3.0 x 20 mm, Shannon X-Larga 3.0 x 30 mm / Wedge 3.1 / Wedge 4.1.
Stainless steel X90CrMoV18.
Implant delivered sterile.
Percutaneous instrumentation
Beaver blades : two blade lengths for a minimally-invasive incision.
Perioestal elevator double tip : creation of a work chamber. Palpation to control the direction of the osteotomy.
Periosteal elevator single tip : creation of a work chamber.
Rasps : for the removal of bone debris, 20° angulation.
Reduction device double tip : for M1 translation.





Prior to use of the Novastep® system, carefully read the surgical technique, the instructions for use (IFU) and all packaging label information related to the implants and instruments.
Medical devices. Instruments: Class I-CE / Class IIa-CE1639.