OPERATION OF NUCLEOTOME PROBE
The system's unique vacuum design aspirates nucleus tissue into the probe. An inner cutter blade within the probe removes unwanted nucleus. Then flushes it to a tissue filter using continuous irrigation.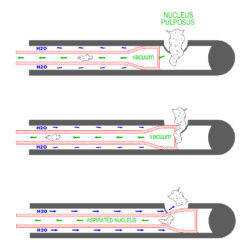 DISTAL TIP
The Nucleotome's blunt probe tip and side operating cutter contribute to an unparalleled safety record.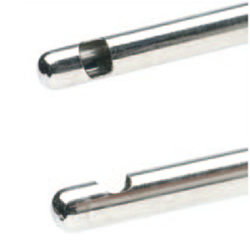 NUCLEOTOME PROCEDURAL RESULTS
The Nucleotome Automated Discectomy System allows physicians to visualize the results of the disc decompression.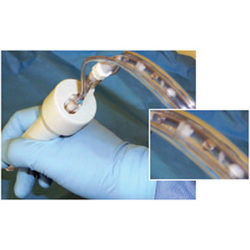 CLARUS FORCEPS
Added versatility of forceps during percutaneous discectomy helps loosen material in tougher discs.