TRUE ARTHROSCOPIC THERAPY FOR PATIENTS SUFFERING LEG AND BACK PAIN
With its unique combination of irrigation, deflection and the ability to use laser and conventional instruments, LASE® allows the surgeon to perform simple nerve root decompression or a complete discectomy.
LASE uses the Ho:YAG laser, surgical instruments and irrigation to facilitate nerve root decompression or discectomy.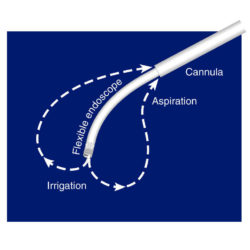 THE USE OF ENDOSCOPY HAS PROVEN TO YIELD RESULTS…
equivalent or better than conventional spine surgery while providing the benefits of a minimally invasive procedure.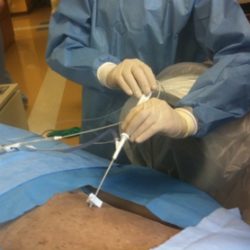 LASE ENABLES THE PHYSICIAN TO VISUALIZE THE PROCEDURE AND…
to verify the desired end point. The pulsed Ho:YAG laser, with its extremely shallow penetration (less than 0.5 mm in water), has consistently proven to be the most effective and safest method for delivering ablative energy through a small cannula.