Compressive staples
Arcad memory staples offer an alternative or complementary fixation to screw or plate fixation, and its unique design offers constant at the osteotomy site.
Static staple
In addition, the range of static stainless steel staples provides stabilization during varisation osteotomies.
Patented System


1639 / FDA Cleared
Arcad® Staples are designed to facilitate fast and easy insertion in a variety of applications and once implanted, return to their shape memory compressed position. Dynamic and permanent compression is achieved at the arthrodesis or osteotomy site.
No heat activation required.
Range of sizes available from 8-25mm.
Symmetric or asymmetric leg lengths to fit anatomy.
Simple intraoperative repositioning; if required.
Mono-cortical or bi-cortical anchorage.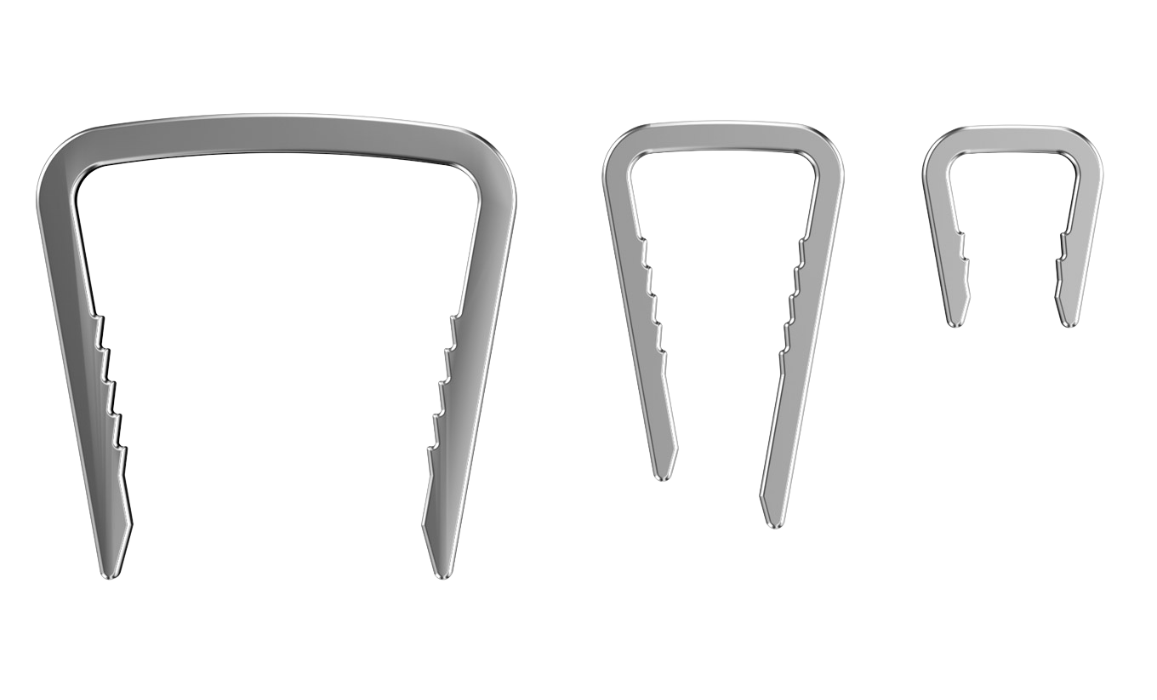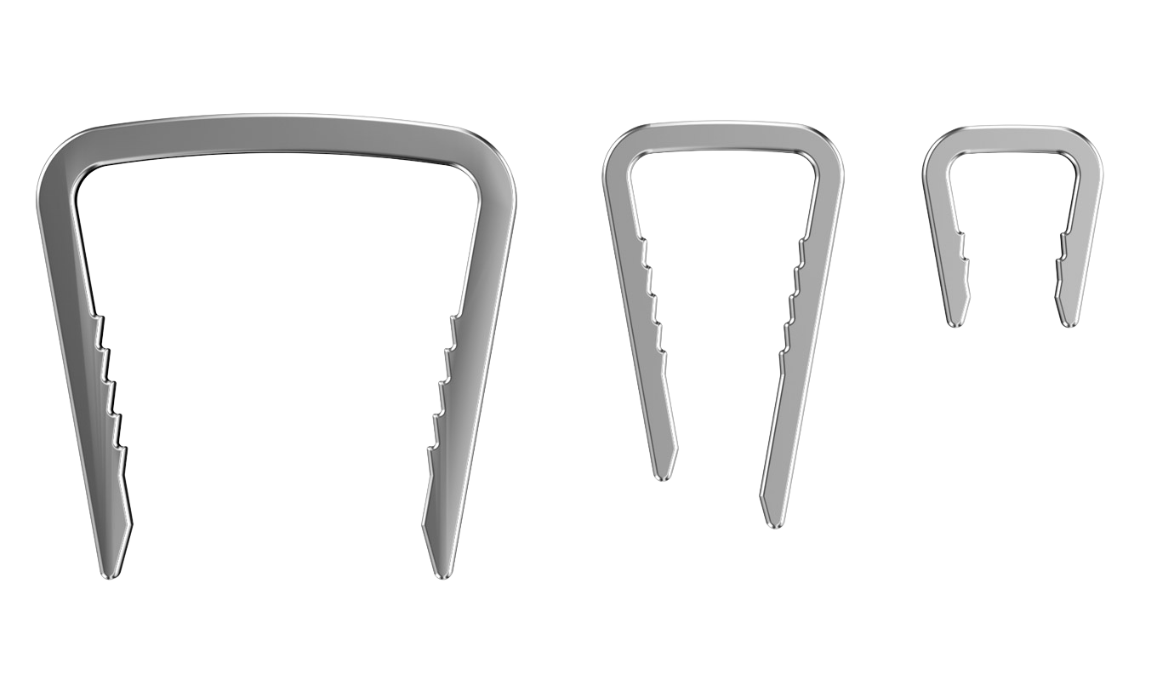 ONE-PIECE COMPRESSIVE CONSTRUCT
The Arcad® Staples was designed to help achieve optimum compression for fusion.
Delivered at ambient temperatures, the Nitinol (NiTi) ASTM F2063 memory metal structure induces balanced inward ("pushing") forces. By pre-loading the staple with the Arcad® Forceps, the legs are then inserted into the guided pilot holes. Once the forceps are released, the memory of the metallic alloy exerts a compressive force on the legs as represented in the image above.
Immediate and continuous compression; the implant goes to work upon impaction and maintains compression throughout the course of treatment.
Chamfered extremity to prevent implant migation
Low profile / atraumatic contours that are designed to preserve soft tissue .
Size range allows for precise fitting and anatomic compatibility.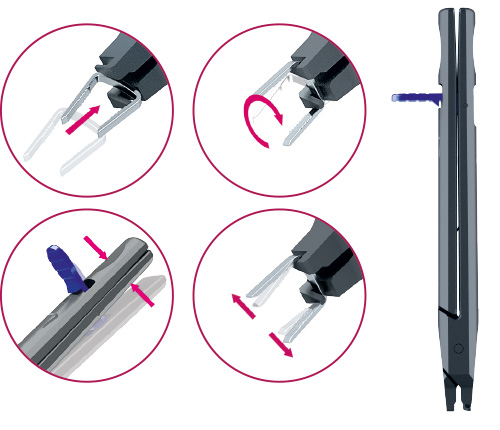 All required instruments are neatly configured in one sterilization module.
Instrumentation facilitates simple insertion, repositioning, and removal.
The Implantation Forceps feature a unique Lock and Load design that permits convenient, reproducible deployment and rapid insertion.
Examples of the use of staples by procedure